Large format outdoor screens at Heathrow Terminal 2 designed, built and installed by Ajar Technology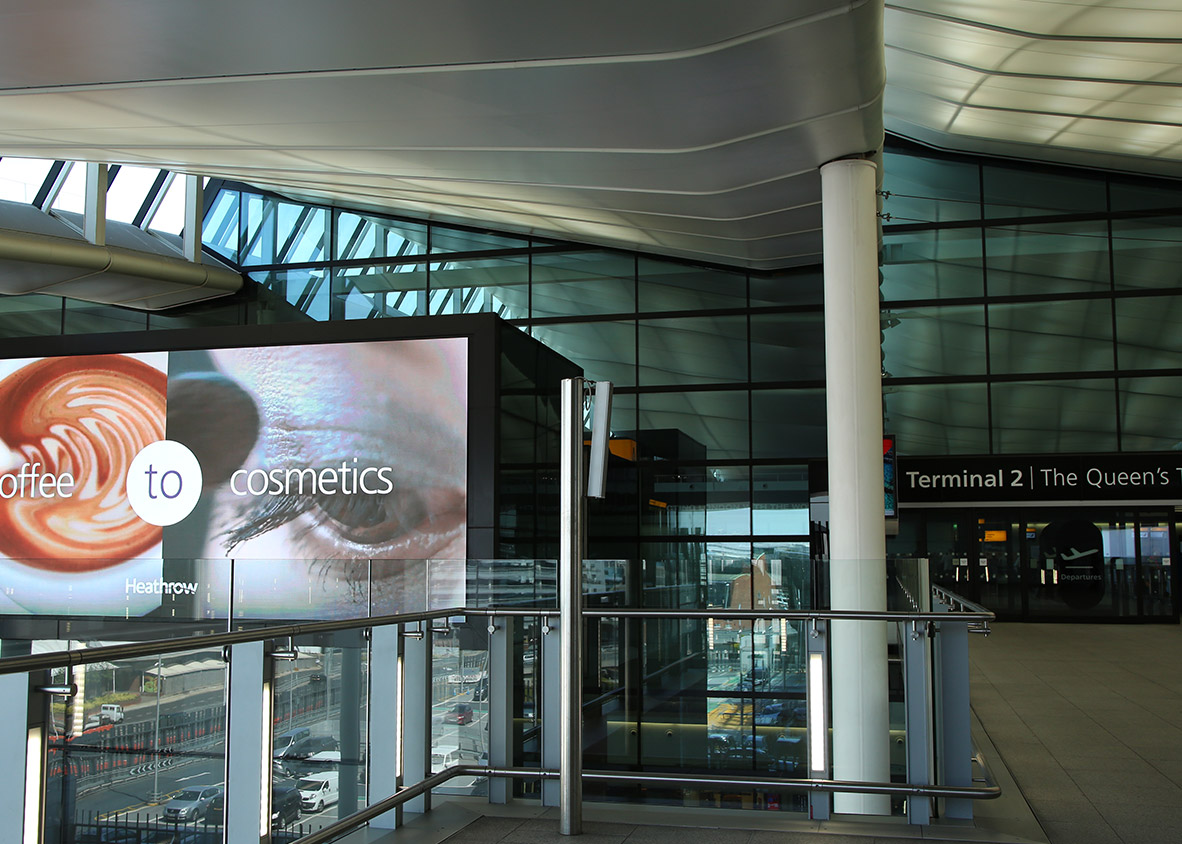 Large format outdoor screens at Heathrow Terminal 2 designed, built and installed by Ajar Technology
Seeing, Connecting, Securing
Ajar Technology interconnects people and their worlds through smart tech.
Our solutions include control room environments, large format digital media display, physical security, cyber security as well as smart building and home automation. Partnering with best-in-class vendors and the end user, our solutions portfolio continues to evolve as clients transform business processes with digital technology.
In the fast moving world of smart tech we believe in offering an end-to-end solution, from innovation and design, all the way to project handover.
What we do
Solutions Design
Installation
Testing
Integration
Programming
Commissioning
Our expertise
Our expertise is reflected by our family of sub-brands.  Protect, Control, Smart, Media, Design and Innovate communicate what we do in the provision of tech solutions: from cyber and physical security to control room environments; from digital transformation to display media; from smart building automation to turnkey consultancy and design.
"The Heathrow Control Centre (APOC) will be transformational for how we work. I'm delighted it is now operational and we are bringing everyone together like this.

JOHN HOLLAND KAYE

CEO London Heathrow Airport
Get in touch to see what we can do for you