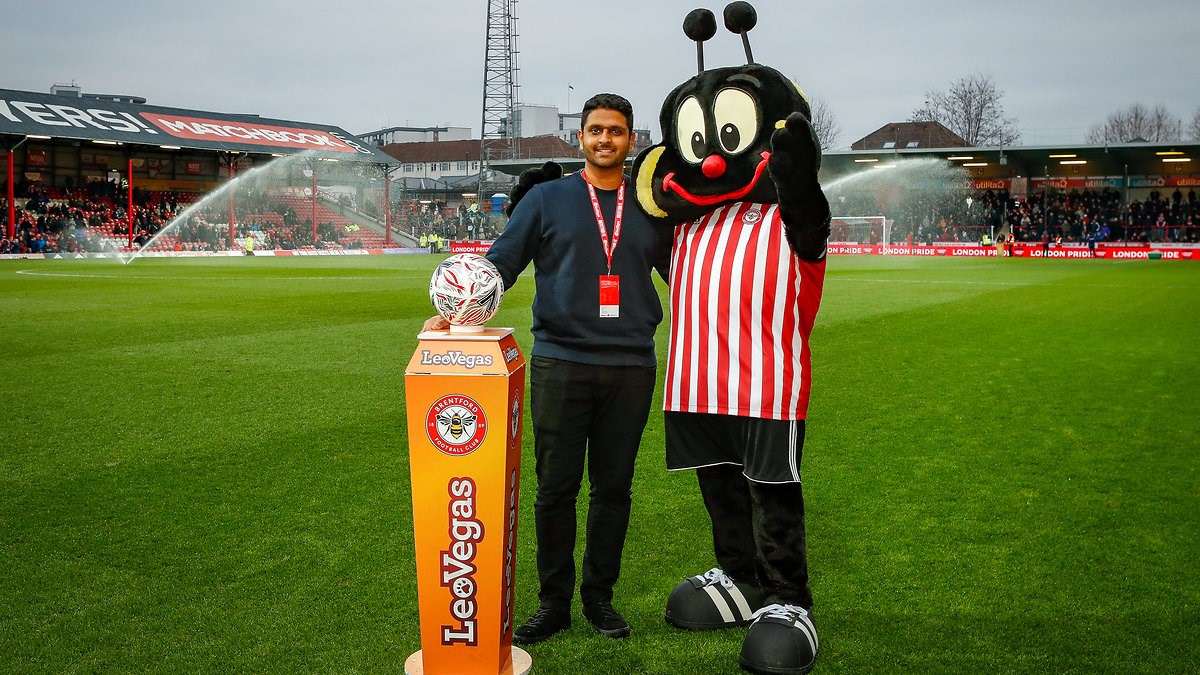 Ajar Technology were lucky enough to have the opportunity to sponsor Brentford FC's FA Cup win over Oxford United on the 5th of January earlier this year. We were offered the opportunity for 10 of us to be guests at the Brentford FC Legends Lounge for a two-course meal before the match, with the well know Brentford FC Pies at half time. We were also lucky enough to receive a stadium tour which included much of the clubs amazing history.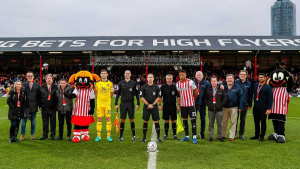 We thought that surely this couldn't get any better, but it did! Four members of our party were invited to be part of the pre-match photograph with the captains and referees which was incredible as there were 4 lifelong Brentford FC fans with us. Another of our party, Gautam, was lucky enough to be offered to hand over the match ball to the referee and be face-to-face with the players as they walked onto the pitch.  After the match had finished there was an awards presentation for the sponsorship where we received a matchday sponsor award which was handed to us by none other than Neal Maupay, the man of the match and the player who scored Brentford's winning goal.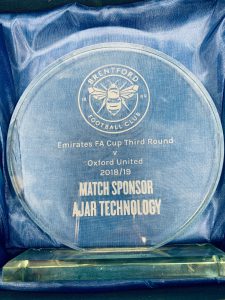 As if all of that didn't already make the day one to remember, the hosting and the catering were top tier. It really felt as though we were appreciated there, and we were treated so well that it inspired us to pursue our connection with Brentford FC by purchasing premium seating at their new stadium as well as sending a letter to show our appreciation to the members of staff who were a delight to be our hosts.
The team at Griffin Park were so pleased to hear how thankful we were for the amazing time we had. They were so happy with how they came across and were so thankful for fact that this experience drove us to purchasing premium seating at their new stadium. They wrote an article about our experience with the club which can be seen here.