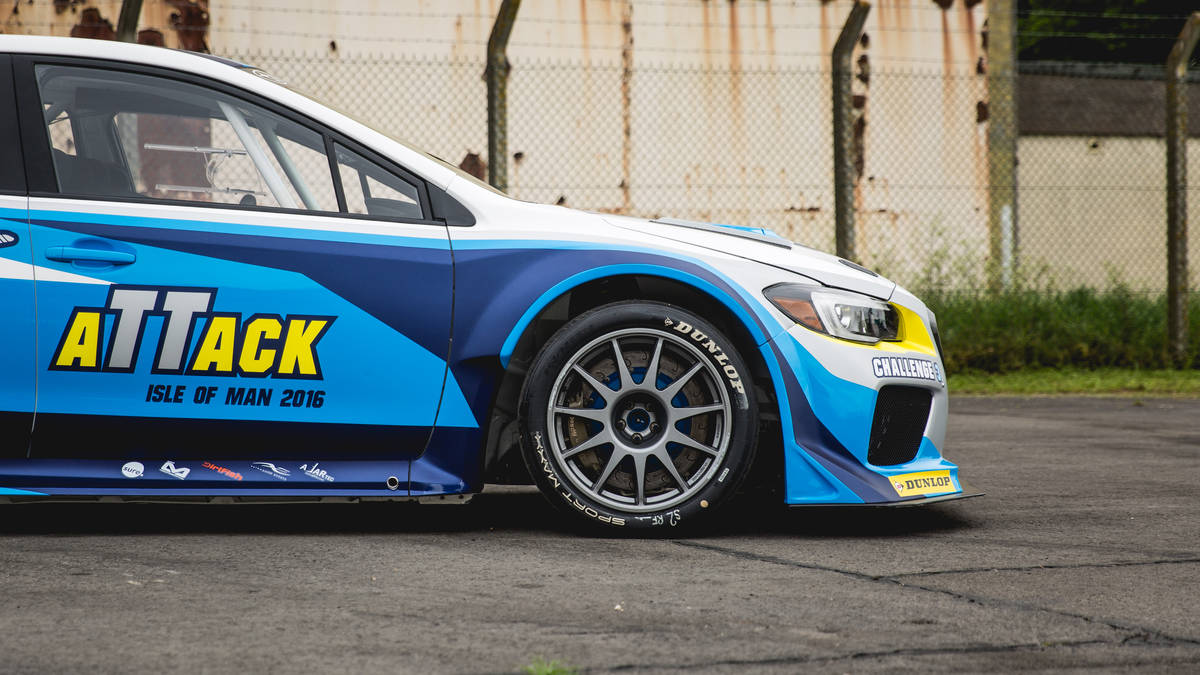 Legendary Subaru Isle of Man TT 2016 record holder driven by Mark Higgins and sponsored by Ajar Technology joins the Gran Turismo driving simulator title.
In February 2018 the president of Polyphony Digital announced that 12 new cars were joining the driving simulator including the Subaru WRX STI Isle of Man Time Attack Car. Read the story here.
The Subaru STI has its 30 year anniversary this year. Since that date 30 years ago, STI has produced 47 World Rally victories, including three season championships; has won four times at Germany's famed Nurburgring, where it holds the lap record for a sedan; and has produced such limited-edition future classics as the WRX STI Type RA and BRZ tS, and a long list of performance parts based on its competition-proven engineering.
The Nurburgring record lap was set in July 2017 by a WRX STI Type RA NBR, which circled the 12.9-mile, 170-turn "green hell" course in 6 minutes, 57.5 seconds. The car also set lap records on the Isle of Man TT circuit and at the Goodwood Festival of Speed hill climb. Watch the Isle of Man record breaking lap here.
"The car's Sonic Blue Mica color and gold-color BBS forged alloy wheels have become integral with the WRX STI's identity," Subaru said in its 30th anniversary news release. "Powered by a 2.2-liter turbocharged Boxer engine conservatively rated at 280 horsepower, the 22B became a legend. Many young car enthusiasts around the world encountered the 22B through video games, including Gran Turismo and Forza."
Ajar Technology is proud to have played a part in Mark Higgins' and Subaru's astonishing record Isle of Man TT lap and is delighted that rally fans are now able to simulate the experience of the Subaru WRX STI Isle of Man Time Attack Car with Gran Turismo.